---
1, 2
copied from notes at the time:
[
I'm always thinking of those quiet city streets —when they're quiet. Traversing the calm, the quiet gives a drama. The in-between staging of a layered functional space. That is the most powerful visual expereince I've had since living in Tokyo.
]




When visiting neighborhoods in Tokyo, I often wandered around and found that some places had the look or atmosphere of being vacated, like a small moment inbetween everything else had passively accumulated.





3, 4, 5







6




I had some criteria for choosing my spot to paint. After the graphic or spacial geometry, I avoided spots that would have too many patterns on flat surfaces, small or recognizeable architectural details, or features close in the foreground from my seated position.


As a result, many of the locations painted have diorama-like conditions where a building or group of buildings are surrounded by open space from my perspective. Large, open, flat areas joined against dense architecture, including modern and contemporary buildings, was ideal for me. Tokyo was a gold mine.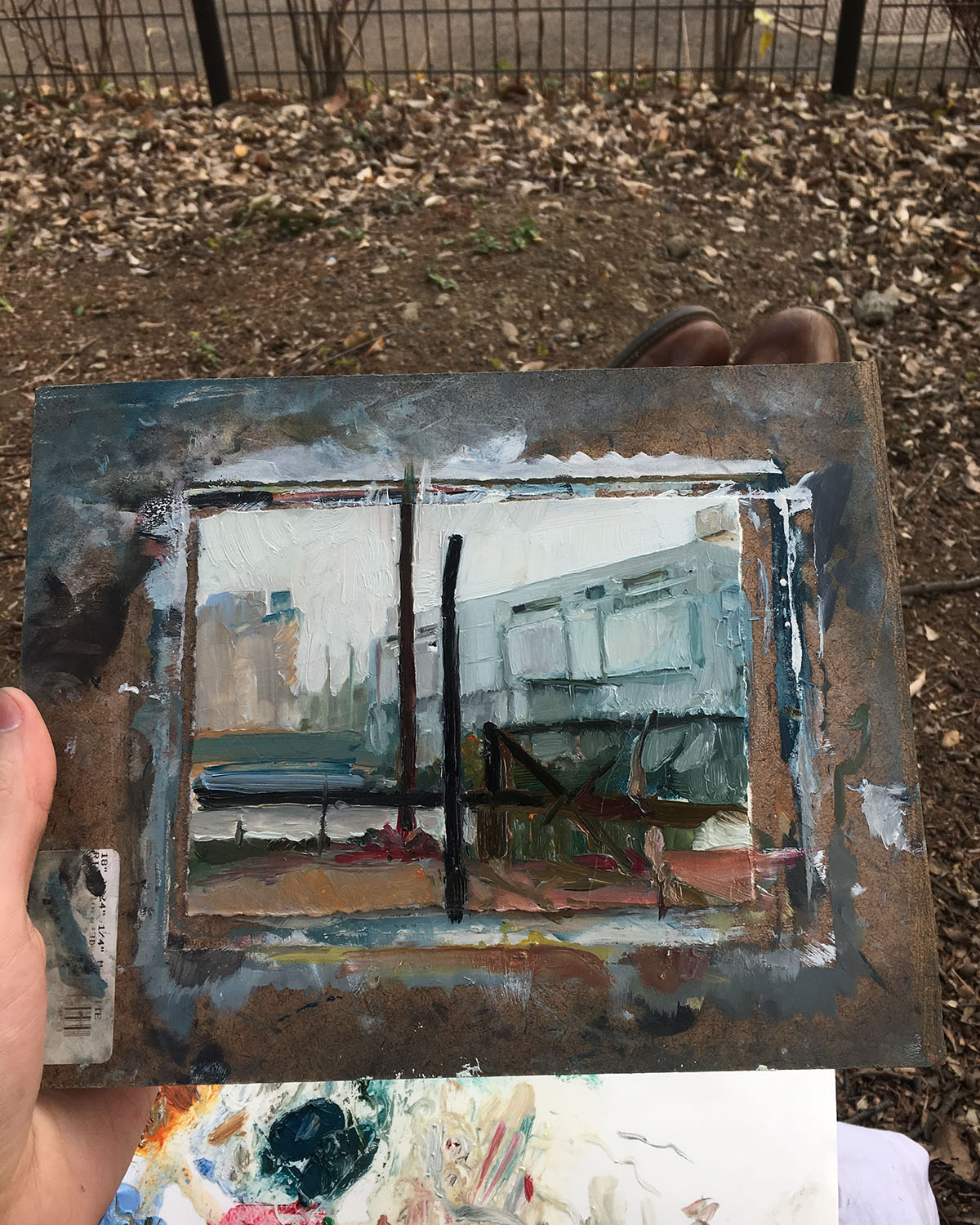 7



8, 9





I made two from this series while I spent a month in Seoul

︎




The process of the postcards is visible: the selection of spacial charateristics, molding shapes and censoring objects as it's layed out, the rough-hewn look of the small papers, and the even, shallow, light of the images.

The minute to minute labor is more strenuous than my work in studio and the physical discoveries of so many real locations is engaging for my practice. That process has been a fixture of my painting.




10, 11
12

---
新宿3 Shinjuku III (4 of 9)
Seoul: Seodaemun (5 of 9)
---
exhibtions
:
Room For One Book, Sage Hill Farm, Leesburg VA 2019
3/3 Painting Exhibition, Just Another Space, Tokyo Japan 2018