Tokyo Diptych Spring 2019
---


Artist in Residence at 3331 Arts Chiyoda



Iwamotochō, Chiyoda-ku, Tokyo 


April-May 2019



"I lived in Tokyo for a period of fifteen months ending the summer of 2018. I painted outdoors and contemplated the city, which had a great impact on my painting. For this residence I will look to readdress the work I made during that time, now about one year ago, by making a single imposing painting. Using this framework of revisiting I hope to better understand the responses I have to Tokyo and why they may be useful for my painting." (edit from proposal)


アーティスト・イン・レジデンス:AIR 3331



東京都千代田区岩本町


四月ー五月 2019



"2018年の夏まで東京に15ヶ月の間滞在した。屋外で絵を描き、街について考えた経験は、自分のペインティングに大きな影響を与えた。今回のレジデンスでは、約1年前の滞在当時に創作していた、印象的な約240cmの大きさの絵を、あらためて描くつもりである。今回の再訪の機会を活用することで、私が東京に抱いた反応と、それらが私の絵に役立つであろう理由をより理解したいと考えている。"


(see

Postcards

and

Nakameguro

to view previous projects refered to in the above statement)


1





The current title is a quote:





"Self-reorganizing 'Aliveness' … without any of those models and images (which never work anyway) of the world as it is or should be."


Aliveness -aka the gestalt- is a summation of the city. Every utopia has a model or an image, and by definition none of them are ever achieved. This utopia is simpler.



One year prior to the residency while living in Tokyo I thrived on a solipsistic practice and more simplistic criteria for my painting to suit what was for me an overwhelmingly visual experience. An experience of cultural silence: beauty through ignorance and a free flowing analysis. I tried to lean into those impressions.




2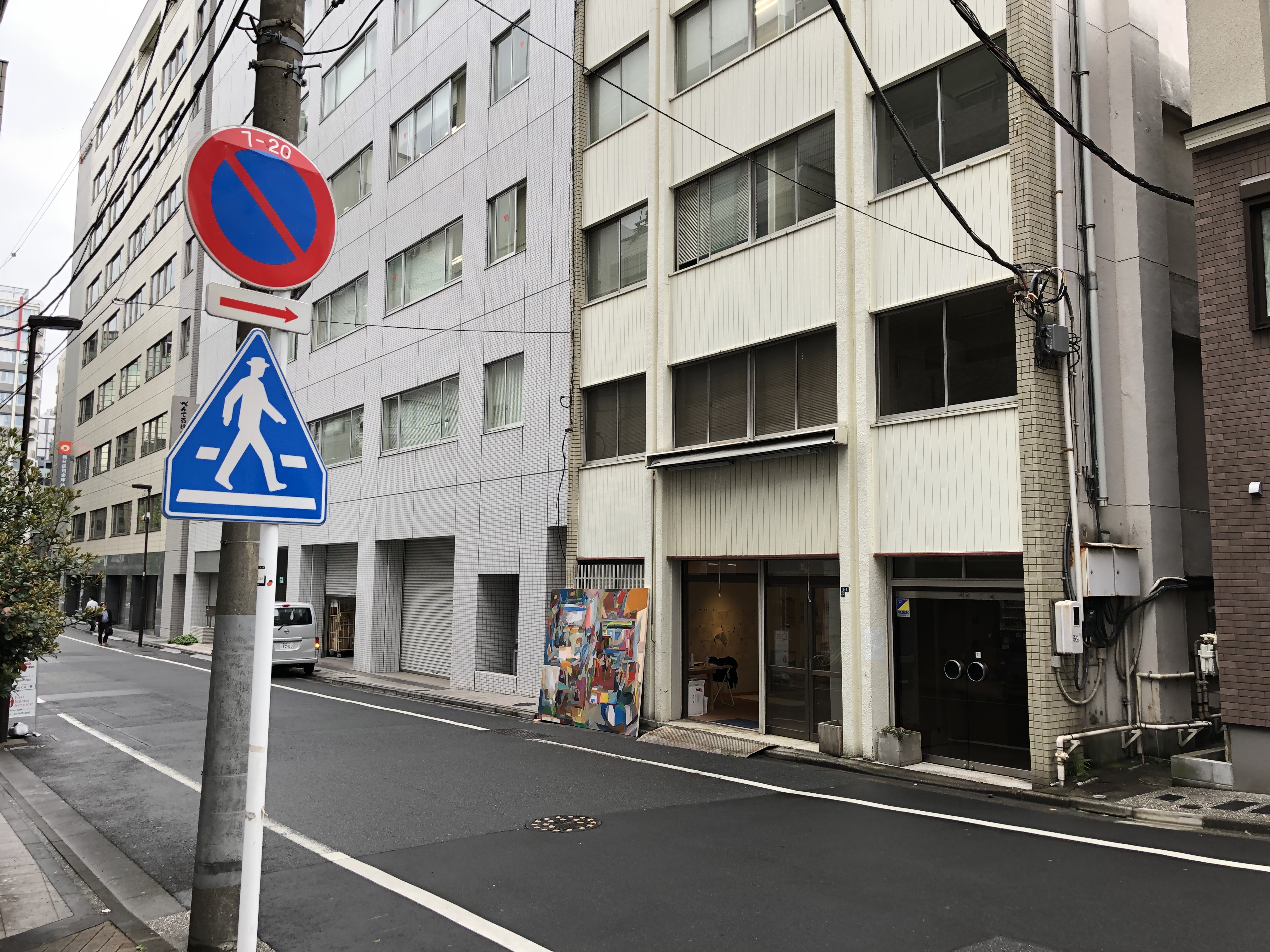 3




Streetside photography came about spontaneously as I was thinking I should find more light and space. I'm not sure what photography meant for this project, what a potential public installation could do for it, or what the nature of site-specificity for this painting may be as a result, but these things are now open to me in more ways than before.





4




---
"...self reorganizing 'Aliveness' … without any of those models and images (which never work anyway) of the world as it is or should be."
[street view 1, 2] "...self reorganizing 'Aliveness' … "
perpendicular to Kanda river
[detail 1, 2] "...self reorganizing 'Aliveness' … "
---
exhibtions :
︎